Roosevelt Hotel - Manhattan - Review
Posted on: Sat, 2006-07-29 23:08
Roosevelt Hotel - Manhattan - Review
Finding an affordable hotel room in Manhattan in the midst of the travel season can be a real challenge, if one is not going to spend and arm and a leg. After checking out prices for hotel rooms for a few hours, I finally gave up and decided to give Priceline a shot. My goal was to stay two nights in Manhatten during a weekend in July and not spend more than $150. After a couple of trials, I got a room at the Roosevelt Hotel for $132/night. What a deal. Upon arrival I was informed that the room priceline hat booked was a standard room, which is barely suitable for two people. For $60/night I was given an upgrade to a Superior room (or better, I forgot), bringing my total bill to $192/night + tax. Considering how much rooms in Manhattan go for, this was a pretty sweet deal. Especially after we checked into our room, we couldn't believe that we could get this kind of room for this price.
The Roosevelt is named after Theodore Roosevelt. It was built in the haydays of railraod transportation and is located right next to Grand Central Station in Midtown Manhattan. It is a good location for tourists to explore Manhattan.
The staff was extremely friendly and tended to our every needs. Quite frankly I found the breakfast Menu prices a little outrageous, but then again you are in Manhattan and you can always go to one of the many Starbucks or the Cosi right across the street. The bed in our room was gigantic (the image is deceiving, it was larger than it looks). There was enough empty space for our luggage and to spread out the photo equipment and the bathroom was a joy.
I have read a lot of mixed reviews of this hotel, but I have to say it was the best hotel of our recent east coast trip. I would defenitely come back here again.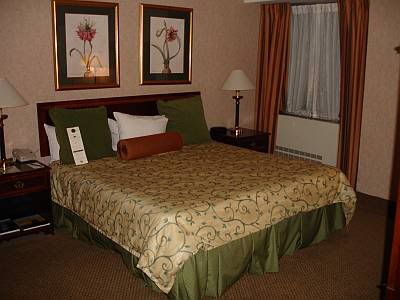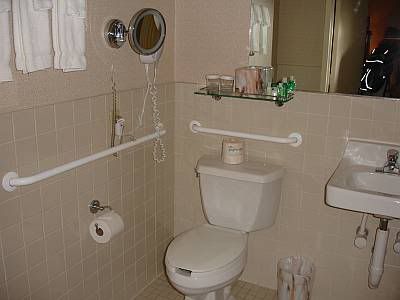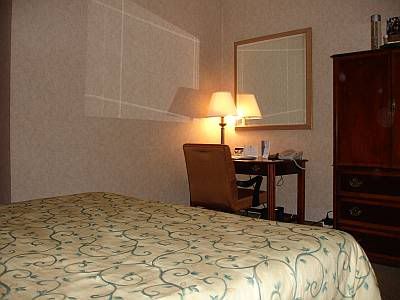 Here is a map to find the Roosevelt:
[gmap |id=map |center=40.75498367472003,  -73.9773725571941 |zoom=17 |width=600px |height=400px |control=Large |type=Hybrid |markers=40.75486445336327,-73.97735238075256] 
Andre